Sprint's Sprectrum
Thursday, July 27, 2006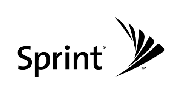 Some
indication
on which way Sprint might swing with respect to is 2.5 GHz spectrum. Clearwire and Sprint together own most of the 2.5 GHz spectrum in US and Intel recently
propped
it up with a $ 600 Million investment in it. Motorola is already a Clearwire's equipment supplier due to its acquisition of NextNet, Clearwire's equipment division. In effect making a good case for Sprint to use nomadic or mobile WiMAX and offer interoperability with Clearwire's network.
If that happens it will be another setback to Qualcomm which has been trying to make a case for its propreitary Flash-OFDM technology. QC has tried to legitimise the technology as 802.20 IETF Standard but the working group was
suspeneded
due to allegations of misconduct. But Nextel (which Sprint merged with) has already trailled Flash OFDM and is reportedly considering it for nationwide deployment.
The future of WiMAX depends upon which way Sprint goes. At least in the US.
Technorati Tags:
Sprint
,
Clearwire
,
WiMAX
,
Flash OFDM
,
Intel
,
Motorola
,
Qualcomm
0 Comments: