Ubuntu Rocks!
Monday, July 17, 2006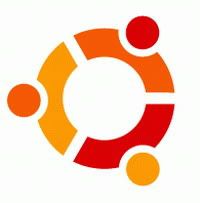 I recently switched to Ubuntu from Fedora; thanks to a corrupt fstab which happened when I was playing around with the partitions. Note to myself: never use the gui to create partitions in Linux. Thankfully I had taken a backup of all my data and I was able to recover them with the help of a friend. But after switching to Ubuntu, I have fallen in love with it.
I simply love the look and feel of Ubuntu. It seems so much more slickier! The default font (Sans) is simply great to read. The web pages look much better in them. Amazingly the browsing experience also has been better than Fedora. The Yahoo Mail Beta no longer sucks. The installation of the fglrx driver for my ATI videocard was also a breeze; the
instructions
worked like magic. In fedora I had to struggle and finally gave up.
But amazingly Dapper does not install Open Office by default! I was surprised that it was not there at all and had to use Synaptic to install the Open Office suite. And the default media player, totem cannot does not play a host of file. So had to
install mplayer
from apt-get and the essential codecs seperately!
Considering this is a free software project, its simply a great effort. Thank you Ubuntu.
Update: I discovered
Ubuntu India
! Sign up quick.
Technorati Tags:
Ubuntu
,
FOSS
,
GNU/Linux
,
fglrx
1 Comments: