Comprehesive Defeat
Monday, July 31, 2006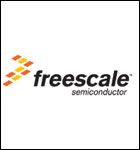 Going by
the
reports
Freescale it seems has abandoned its Ultra Wide Band efforts. Earlier it had pulled out of the UWB Forum which had led to the disbanding of the IETF working group. Since then Freescale has been quiet on UWB and has delayed the launch of the UWB chipset to the end of 2007. Already there is specualtion that it will never happen given that the rival MB-OFDM solutions will already be on the market by then.
The rival group, WiMedia Alliance backed by Intel on the other hand has already teamed up with
ECMA International
and its Multi Band OFDM UWB standard is being backed by
USB Implementers Forum
. It has been gianing steady traction with startups like WiQuest, Wisair, Alereon, Staccato and established players like Infineon announcing USB Silicion solutions. Freescale's partners in crime, Gefen and Belkin have already deserted it and moved to chip solutions from the WiMedia group.
The UWB war has been fully played out then leading to Intel trouncing Freescale. As they say, in Cricket, timing is everything.
Technorati Tags:
UWB
,
Freescale
,
WiMedia
,
WUSB
,
Intel
0 Comments: