ADSL Modem In Ubuntu
Friday, July 28, 2006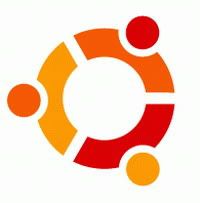 Ubuntu keeps on impressing. I have a Beetel 220BX ADSL2 Modem which came with my Airtel connection. It has has an ethernet connector as well as an USB connector. I had previously tried to get my Fedora Core 5 installation working with the USB connector but failed. I was anxious whether it would work in Ubuntu or not after I read the
wiki
which said that its best to use the Ethernet connection!
But then I read the Home Networking
Wiki
which had some more pointers. Finally it was as easy as running the live CD with the USB Modem connected. It generated the /etc/network/interfaces file which lists down the physical interfaces and the rules to bring them up. All I had to do was to copy the file to my hard drive installation and the modem was running on USB!
It was a breeze. The love increases.
Technorati Tags:
Ubuntu
,
ADSL
,
USB
,
Fedora
,
Linux
,
FOSS
5 Comments: