WiMAX Takes Off
Wednesday, August 09, 2006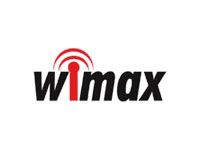 A day old new but still big; SprintNextel has
decided
to go ahead with Mobile WiMAX deployment for it 2.5 GHz spectrum. Its being touted as Sprint's 4G plan.
GigaOm
,
Rafat Ali
and
Slashdot
have covered it comprehensively and the annoucement has been disected in many ways now. Sprint was
supposed
to be considering WiMAX and Flash OFDM and there was a lot of
speculation
on which way it might swing. The future of Intel and Qualcomm were linked to it. And Intel it is finally.
Qualcomm has still something to cheer for; Sprint has already decided to go ahead with EVDO Rev A deployment and extend its EVDO Rev 0 network. But Flash OFDM effectively is buried now. And so is QC's acquisition of Flarion. The only benifit it can derive of that deal are the
OFDM patents
. The only choice left for it is to enforce them and earn royalties. Watch out for some IPR suits from QC shortly. But QC definately has missed a trick. The momentum is with Open Standards. Nobody wants to pay royalties nowadays!
The interesting bit was Sprint's take on the royalty issue. One of the advantages of the Open Standard was the ecosystem it can create around it. A thriving ecosystem would lead to economies of scale which in turn will reduce the price of the equipment. That suits Sprint just fine since it will cost them less to roll out the network. Compared to EVDO Rev A, it will cost them 10 times lesser to build the network but will give 4 times the performance. That is still a very hyped up number. It will still cost them around 2 to 4 Billion to roll it out!
Another interesting aspect is the interworking with the incumbent WiMAX players ie. Clearwire. They can generate a lot of business from the roaming contracts. The money would ultimately flow over to Intel and Motorola since they were the one's who
propped
up Clearwire when they needed it.
All in all a big win for Intel and WiMAX and a bad loss for Qualcomm. As Andy
says
, Qulacomm's decades old relationship with Sprint accounted for nothing but peanuts.
Technorati Tags:
SprintNextel
,
Sprint
,
WiMAX
,
4G
,
FlashOFDM
,
Intel
,
Qualcomm
,
Motorola
,
Clearwire
0 Comments: