OFDM and DoRA
Friday, August 04, 2006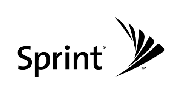 The Inquirer does some
digging
on Sprint's
Finanacial Results
and finds some hints on its plans for the unused 2.5 GHz spectrum. As per insider information, its not WiMAX but Flash OFDM! Seems like the strategic moves of
Intel and Motorola
of pushing up WiMAX are not really paying off. It should be noted that Sprint is one of the two CDMA2000 carriers in US and Nextel had earlier trialled Flash OFDM with Flarion. CDMA 2000 is all Qualcomm's play and with the acquisition of Flarion, Flash OFDM is as well.
Further Sprint and Verizon have also
announced
EVDO Rev A trials of with Lucent and Nortel and expansion of the existing EVDO Rev 0 network. Given that the EVDV is effectively dead now it left the EVDO Rev A the only option for these CDMA 2000 operators. In the long run both the EVDO Rev A networks and the Flash OFDM networks would get along well with together because of the simple reason that, they are being pushed by Qualcomm. So instead of deploying a new (and yet unproven) technology, it would make sense for Sprint Nextel to interoperate with DoRA!
All in all, good news for Qualcomm after the recent
setbacks
. Good time to buy QC stocks!
Update:
Om Malik
on Sprint's EVDO Rev A service.
Technorati Tags:
Sprint Nextel
,
Qualcomm
,
Flash OFDM
,
WiMAX
,
EVDO
,
DoRA
0 Comments: