TI Joins the Race
Thursday, September 07, 2006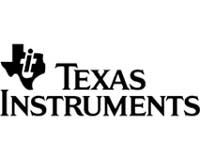 Here is something unique. As per IHT, TI is
launching
a chipset solution (named Hollywood!) with Picture-in-Picture (PiP) support which allows users to channel surf using the cellphone! How many people actually channel surf with PiP on their TV's in the first place? PiP never really took off in the Television world and most of the manufacturers have discontinued this feature. Its difficult to see people using it on their cellphones which have an even smaller display! But still TI's chipset is being marketed that way.
The article also gives a background of the Mobile TV chipset market. Qualcomm is the other major player there with a unified
chipset
solution which support at least three standards, DVB-H, MediaFLO and ISDB-T. The TI chipset supports only DVB-H. But then it does not incur any licensing costs as the QC chipset does. MeidaFLO is a propreitary technology owned by QC and being launched by Verizon. Intriguingly QC does not expect any major
revenues
from MediaFLO in 2007!
On DVB-H vs MediaFLO, it points out the advantages of the latter. Channel Switching is faster, picture quality is better and more channels can be accomodated in the same bandwidth. But still TI could generate upto $500 million as per one estimate with DVB-H expected to dominate in Europe and other parts of the world (the GSM world). Provided Mobile TV proves a big success as the market researchers predict. As per IDC, the number works out to around 24 Million users by 2010 in the US alone.
And if that happens TI would want to be a major player (as it is in the mobile handset chipset market) and have a significant market share. All that with built in PiP support!
Technorati Tags:
TI
,
Mobile TV
,
DVB-H
,
Qualcomm
,
MediaFLO
2 Comments: