Open Source Watchlist
Monday, August 28, 2006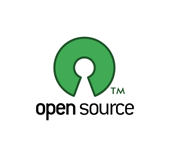 Nine Open Source companies have been put on the
watchlist
by Network World (tip: for easier reading, choose the print option at the bottom of the page). One of my favorites,
Asterisk
features on the second spot! Asterisk is an Open Source IP PBX which can be used to replace the PTSN based PBX for Small and Medium Enterprises (SME's). Its one of the few open source telephony projects which has been successful. And they
recently
got funding from Matrix Partners as well. And the mailing list is full of activity. It is yet to pick up in India though; nobody asks the classic question of "please help me" in those fourms!
Amazingly there is a
company
from Sri Lanka, called Sahana which has found mention. And another
company
seems to have an operation there. That is some acheivement. Goes on to show how Open Source enables innovation at the most unlikeliest of places.
Vyatta
is one notable exception. It is one of the few players in Open Source Telecom world. The product has been launched but there is no word on how it is doing.
It is very encouraging to see more small businesses crop up around FOSS. Not many are really convinced that services can be a big earner if the code is open source. Its a myth and hopefully one of these will break it.
Technorati Tags:
FOSS
,
Open Source
,
Free Software Business
,
Startups
,
Entrepreneurship
,
Asterisk
,
Telecom
.
0 Comments: